Roadliners and rubber pads for steel (track) chains
In our range we have a variety of different rubberised floor plates which can be used for earthmoving machines with a total weight of up to 25 tonnes. The rubberised floor pads (Chain-On) can be mounted directly on the carrier chain. You will also find bolt-on pads (Bolt-On) and clip-on pads (Clip-On), which only need to be fixed to the steel floor plates.
We also have vulcanised rubber and polyurethane floor pads in our range. Pads for standard applications up to 25 tonnes are also part of the portfolio. In addition, we have rubberised floor plates as well as attachments for all types of asphalt machines from Caterpillar, Vogele, Wirtgen, Dynapac, Marini, Abg, Bitelli and many other brands in our range.

Screw-on (Bolt-On ) and Clip-On pads
The Bolt-On pads, which can be found in our range, allow easy bolting to the steel floor plates. The Clip-On pads, on the other hand, are attached to the side of the steel base plates with clips.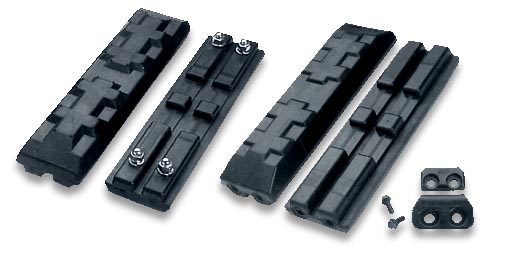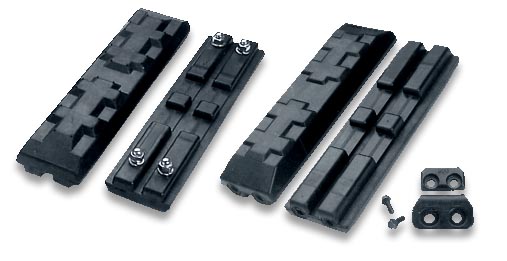 ROADLINER = rubberised floor plates (Chain-On)
Our rubberised floor plates are floor plates which are vulcanised in rubber or alternatively in polyurethane. Depending on the area of application and the size or weight of the respective machine, the hardness and thickness of the rubber of the Roadliner differs. This means that there is a suitable rubberised floor plate for every range of application of use. In our assortment, you will find various rubberised floor plates that guarantee the quality and safety requirements.
Due to the conceptual design of roadliners, these are mounted directly on the carrier chain – thus replacing the steel floor plates. We offer various rubberised floor plates for a wide range of applications. In order to find the right rubberised floor plates for your needs, we recommend that you provide us with the data of the machine, the area of application and the dimensions of the bolt hole pattern when contacting us.